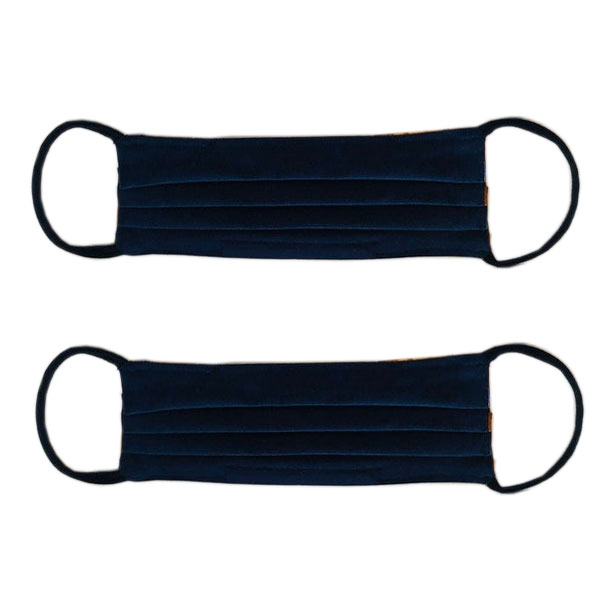 Kids Cloth Face Mask with Filter Pocket - Neutral Colors, 2-Pack
Model: LCQ-KM-N / Part: #191111

0 review(s)
Free Returns
100% Compatibility Guarantee
100% Cotton
Comfortable, stretchy knit cotton fabric ear loops
Perfect for kids - 7-3/8" W x 2-9/16" H
Include opening for filter (filter not included)
Assorted colors - color cannot be guaranteed
FREQUENTLY BOUGHT TOGETHER
Kids Cloth Face Mask with Filter Pocket. This mask is washable, reusable, lightweight and breathable. The masks are made of 100% cotton, which has been pre-washed to prevent any additional shrinkage.
These masks are made with care by Lacey's Custom Quilts - a 5-star seller on Etsy - "Mom Made with Love and Attention for the whole family!"
FEATURES:
A hidden filter pocket runs long the bottom of the mask and is hidden (filters not included)
Perfect size for kids
Mask dimensions - 7-3/8" W x 2-9/16" H
Includes bendable wire nose piece
Press with iron and steam as needed to disinfect. Machine or hand wash in hot water and lay flat to dry
Assorted Colors - NOTE: color cannot be guaranteed
No Reviews Yet
Nothing for Compatibility Yet.
No Instructions Yet.