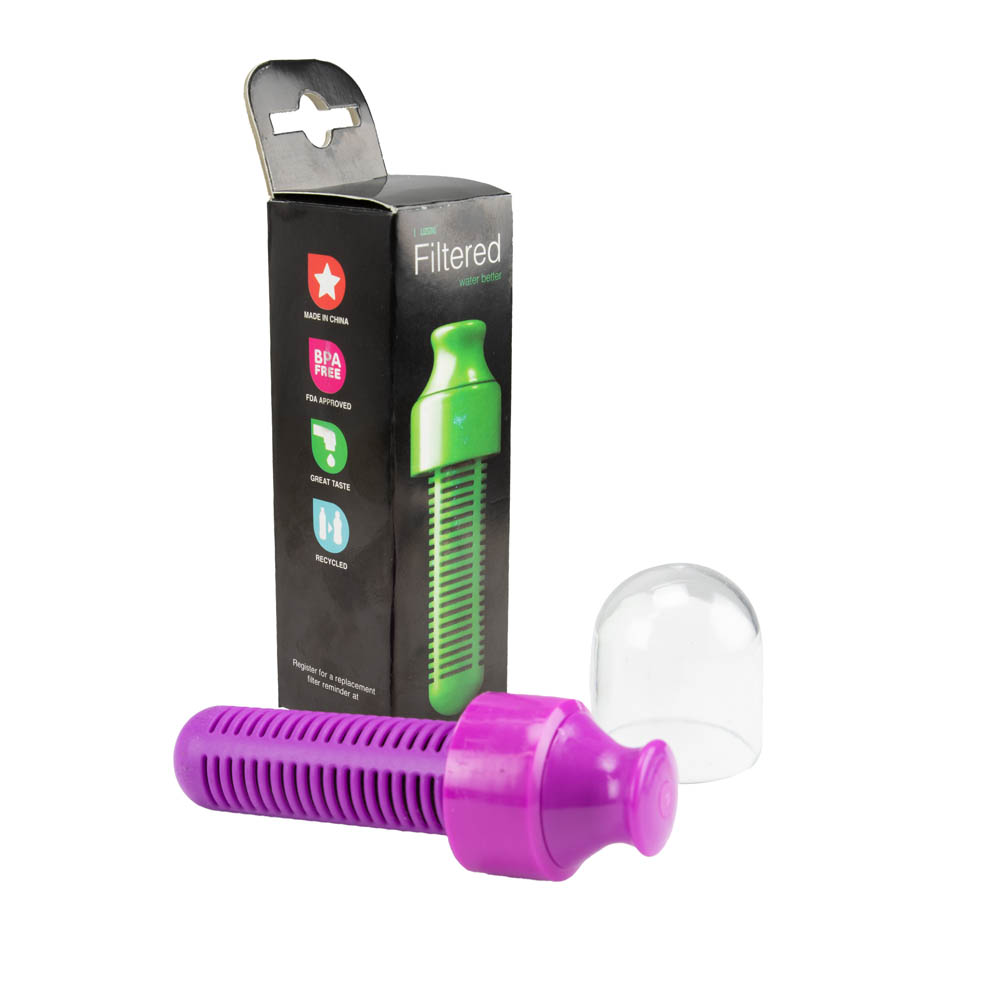 ClearChoice replacement filter for Bobble-style Filtered Water Bottle - Purple
Model: WBRF1P / Part: #186272

0 review(s)
Free Returns
100% Compatibility Guarantee
Replacement filter for 18 oz. ClearChoice BPA free Filtered Water Bottle
Replacement carbon filter for 18 oz. CleaChoice Filtered Water Bottle. Keep more than 300 water bottles out of our landfills. A filter within the bottle filters your water just before you drink it!


Each filter reduces chlorine equivalent to 300 - 16 ounce bottles of water.
No Reviews Yet
Nothing for Compatibility Yet.
No Instructions Yet.