1/2" X 25' Roll Filter Gasket Tape (JVCC SCF48-0)
Model: JVCC SCF48-0 / Part: #112227

0 review(s)
Free Returns
100% Compatibility Guarantee
1/2" Thick X 25' Roll Filter Gasket Tape (JVCC SCF48-0) - approximately 3/4" wide (perfect for the edge of a 1" filter). Insures a tight fit and eliminates "blow-by" air leakage.
Gasketing tape insures the best possible results from your air filters. By applying this temperature rated tape around the perimeter of your air filters, a tighter seal is established, thus preventing "blow-by" (leakage) of air passing around a filter. Ads up to 1" of diameter to filter. Also used for quieting rattles from blower doors.

Single sided black 1/2" thick PVC foam tape. Low density closed cell PVC foam coated on one side with a high performance acrylic adhesive. Has very good flexibility and conformability with high strength, chemical, wear and moisture resistance. Used in automotive, HVAC, construction industries and for gasketing in speaker and electronic components. Also used for filling and sealing gaps around windows, doors, and car/SUV tops for better insulation.

Tensile strength: minimum 15psi. Service temperature: -40F to 180F.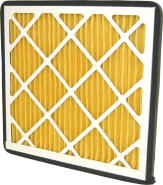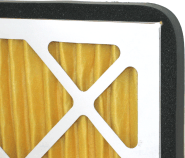 No Reviews Yet
Nothing for Compatibility Yet.
No Instructions Yet.